We invite everyone to participate in the Evgeny Sveshnikov Memorial "Evgeny Sveshnikov Memorial 2021."
Friday, October 22 at 6 pm Moscow time, on the chess Internet platform Lichess.org, will be held a memorial for the famous grandmaster, trainer, and theorist (1950–2021). No tournament fee. The minimum prize fund of the first Evgeny Sveshnikov memorial is 620 euros, of which the winner will receive 250 euros. Time control: 3 minutes + 2 seconds per move. Themed tournament – Chelyabinsk variant. More information in the regulation.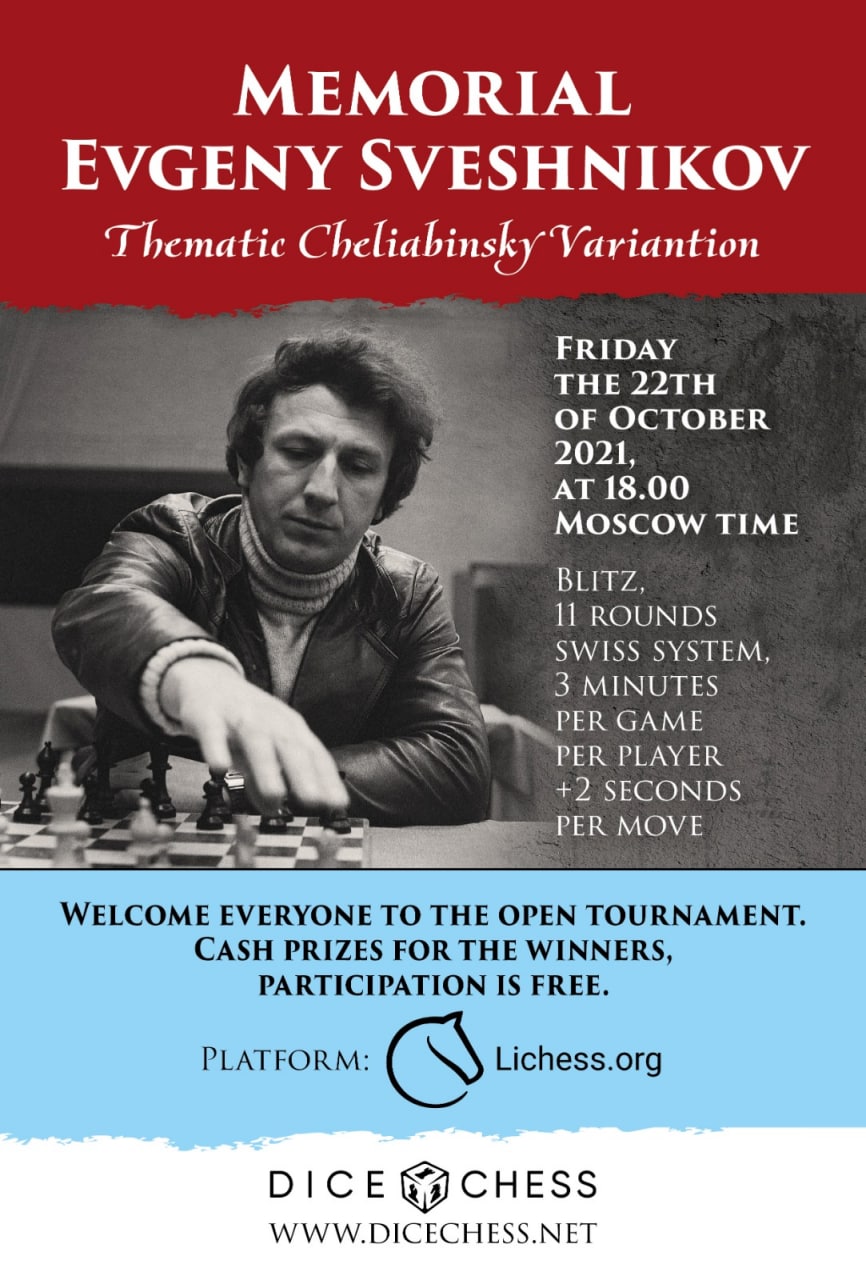 Evgeny Ellinovich Sveshnikov was a true chess legend. He made a massive contribution to the theory of openings, developed and put into practice many variants of the Sicilian Defense, and developed a system for finding the best move in the opening. Eugeny was also a Dice Chess lover and took part in the very first tournament.
Tournament results
Tournament information