The first official Latvian Dice Chess tournament was held on Monday, January 14 2019, at the Riga Chess Club on Tirgoņu Street 10. Vladimirs Svešņikovs, an international master in chess, was the main organizer of the competition.
Fairly strong players participated in the competition with a prize fund of 200 euros. Two grandmasters – Arturs Neikšāns (2567) and Evgeny Sveshnikov (Russia, 2430) – international master Vitālijs Samoļins (2427), FIDE master Matīss Mustaps (2485), several national masters and candidate masters, and Women FIDE Master Linda Krūmiņa (2011).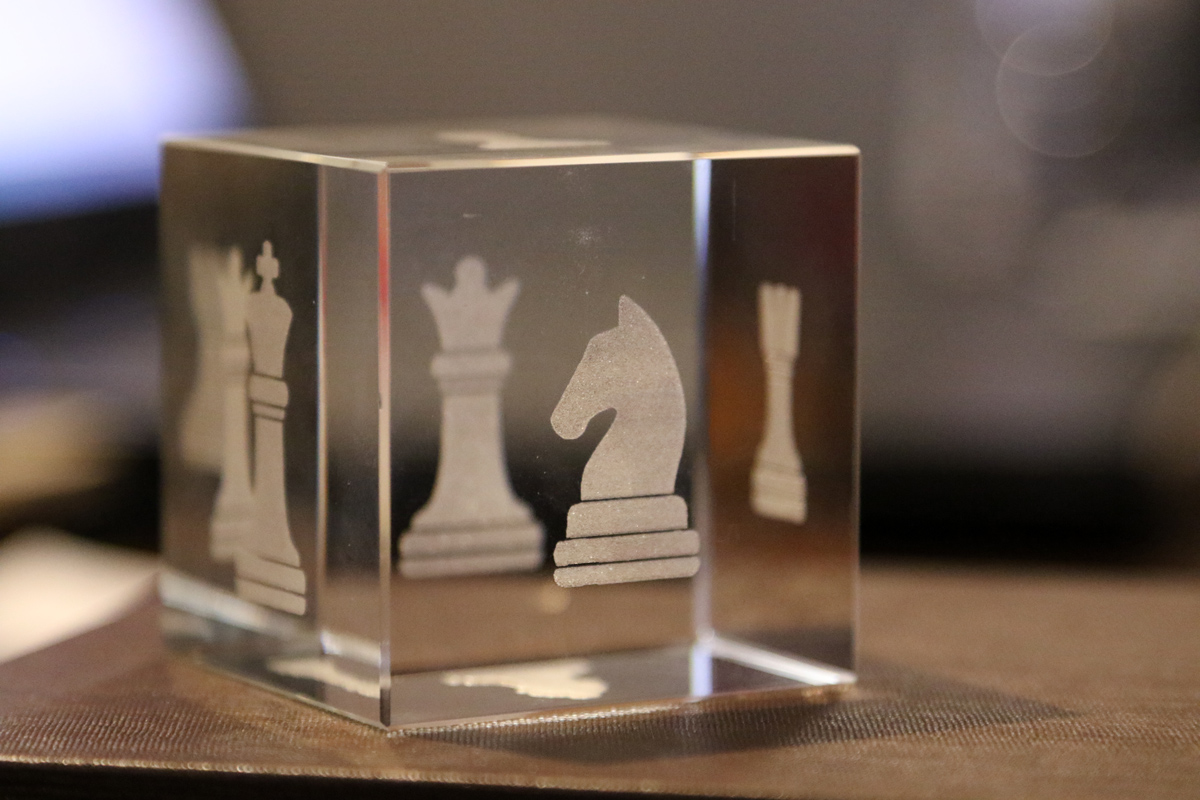 The participants played four double rounds (eight games) with a time control of 10 minutes per game plus 10 seconds per move. At the end, four participants received 6 points each, and Samoļins made history as the first winner. He was followed by Igors Smorodinskis (2141), Ivans Koļesņikovs (2107), and Viktors Mirašņičenko. GM Neikšāns and Oļegs Makovenko from Russia also finished in the top six, and grandmaster Svešņikovs concluded in the top ten. The most successful of the ladies participating in the tournament was Linda Krūmiņa, who finished in 7th.
All the participants and results are published at the following link.
Many of the players said that they liked this new variation of chess, underlining that Dice Chess is very interesting, exciting, and associated with a big factor of luck. In general, the organizers received positive feedback, which makes us eager to organize more Dice Chess tournaments in the future, popularizing the new sport. Additionally, this feedback became the foundation for establishing the Latvian Dice Chess Federation.
The organizers would like to thank Alberts Cimiņš for refereeing and Ivo Gubanovs, the owner of the Riga Chess Club, for his hospitality and the offered premises.