Victory Pub is celebrating its first anniversary of Dice Chess tournaments.
Wednesday, October 23rd, marked Victory Pub's first anniversary of Dice Chess tournaments! With five tournaments already being played, we would like to give a huge thanks to Ivo Gubanov, the owner of Victory Pub.
For this special day, the tournament organizers decided to return to the original format of double rounds. It was determined that players (and the organizers themselves) were more comfortable with this specific format, but the time control stayed the same – 5 min + 5 sec increment. 29 players took part in this event, with 5 women participating.
Konstantin Godovskiy played confidently and won the tournament with 10/12 points, scoring two points higher than the next finishers.
Seven players scored 8 points, but on tie-breaks, IM Vladimir Sveshnikov got second, third place was awarded to our young player Agnesa Stapania Ter-Avetisjana, and next came Oleg Makovenko, Mihail Gutman, Vladimir Bolshakov, Andrey Dzablo, and Alexander Briker, respectively.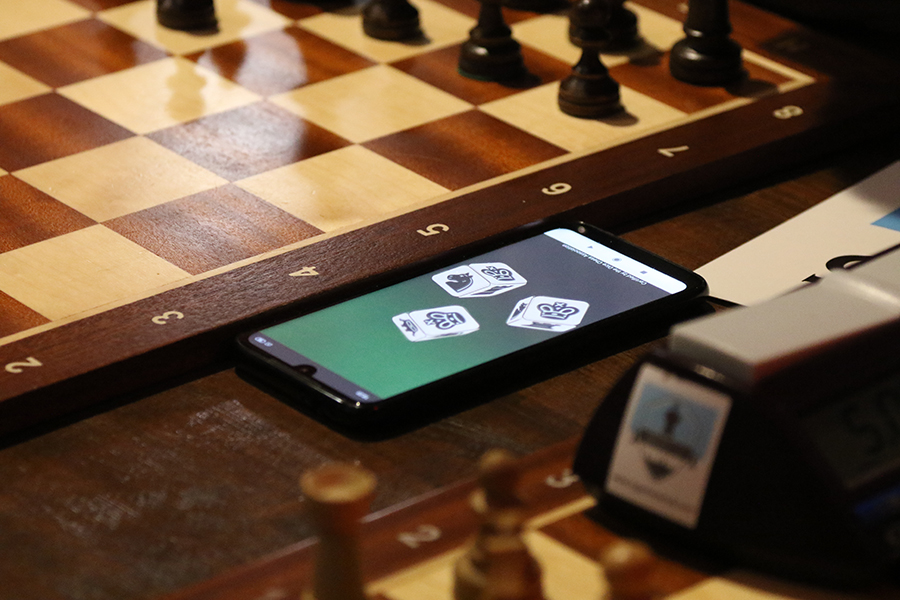 More details can be found at chess-results.com.
We would like to highlight that this was Gudovskiy's second win in our Dice Chess tournament series, with his first win being in February.
Looking back, the organizers – the Latvian Dice Chess Federation – are glad that the players enjoy these types of tournaments. In this pleasant atmosphere, there is an opportunity to combine the exhilirating game of chess with fun and relaxation. It is also worth noting that a pretty large group of familiar faces try to participate in every Dice Chess tournament.