On August 22nd at Semarah Hotel Lielupe, another Dice Chess tournament took place. The energy of the hall with the 78 participants was indescribable, as everyone was ecstatic and eager to play. Even COVID-19 didn't stop anyone who was interested from playing!
Amongst all the strong players, Mihail Gutmans secured first place with 11/12, two points ahead of the field. Four players were tied for second place with 9/12, but with tiebreaks, the following order was determined. Second place went to a young chess player, Nikita Golikovs. Konstantins Gudovskis, our regular at Dice Chess tournaments, placed third. Meldis Ulderis, a big chess advocate, finished in fourth place. Fifth place was awarded to Larisa Gordievich. A huge fan of Dice Chess, Aleksandrs Brikers, also finished with a great score of 8.5/12, placing sixth. In seventh and eighth places came FM Ilja Semjonovs and NM Aleksandrs Jazdanovs, respectively. The junior prize was won by Youtube blogger and chess boxing champion Maksims Golubovskis. Anastasija Parhomenko finished as the top female player, winning the women's prize. Our youngest player, Bozens Gaidins, (just five years old!) also received a prize.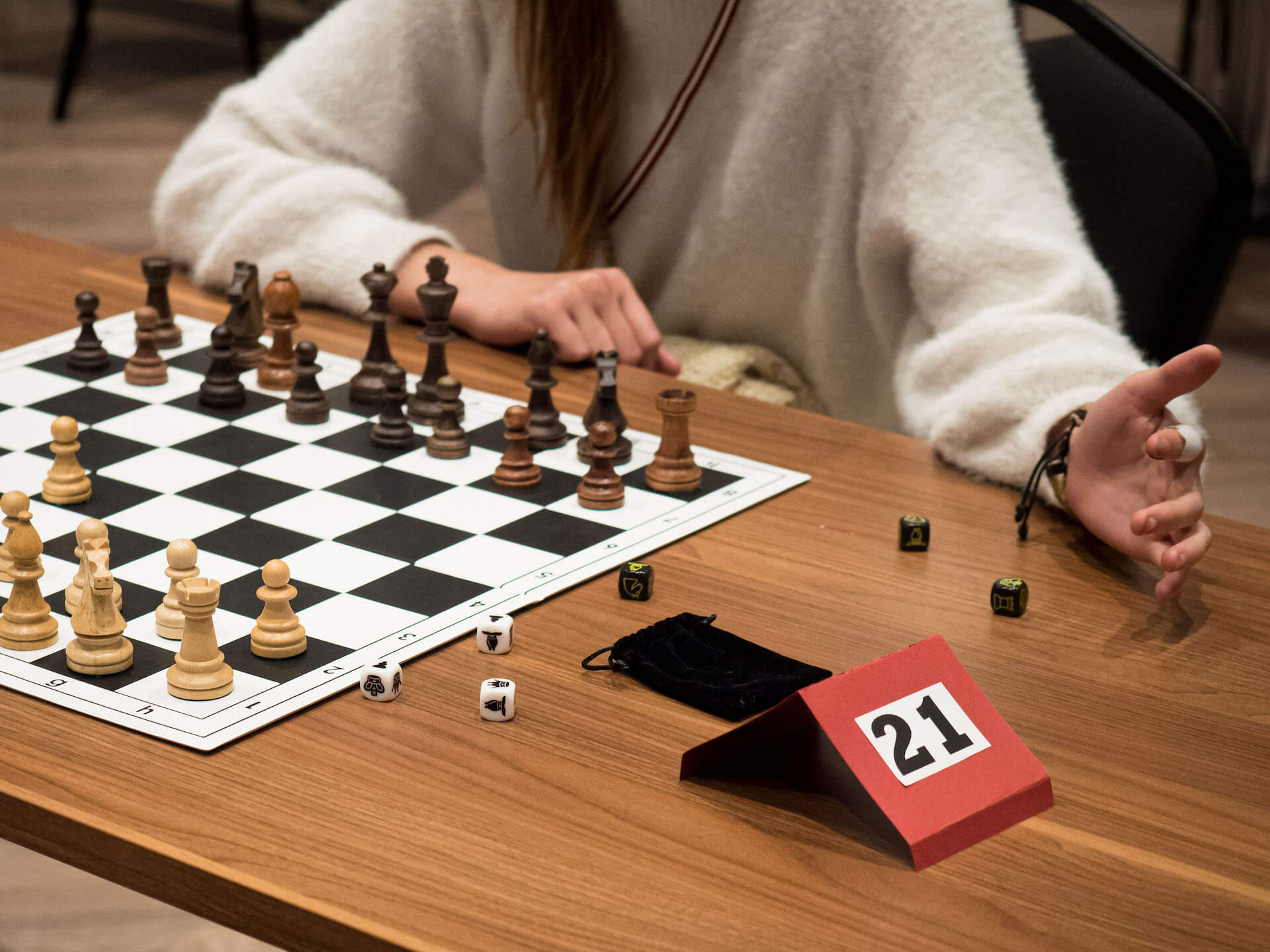 We also started a new tradition this tournament. Now, during the awards ceremony, one lucky winner (chosen by a lottery system) receives a glass chess dice. The player who received this prize this time was our amazing Youtube blogger Ivans Kolesnikovs.
We would like to thank all the players and organizers of the "Dice Chess Rudaga" tournament and looking forward to seeing everyone at our first Latvian Dice Chess Championship (Sep. 13 at noon at the Hotel Jūrmula Spa)!
Don't forget to follow us on social media for more news and updates!