On August 7th, 2019, the largest dice chess tournament was held at the International Exhibition Centre in Ķīpsala during the annual chess festival RTU Open. The tournament attracted a record number of players, as 72 participants ranging from Latvia, Estonia, Lithuania, Germany, Russia, and Ukraine took their places at the tables. Additionally, the total price fund reached 1,000 EUR for the first time, with first, second and third place winners taking away 180, 130, and 110 EUR, respectively.
The main judges of RTU Open Dice Chess 2019 were Alberts Cimiņš and Matīss Mustaps.  Also, a special debt of gratitude is owed to Egons Lavendelis, the main organiser of the RTU Open, for his support of the tournament.
The participants played 6 double rounds (12 games in total), with the official time control of 6 minutes per game plus 6 seconds per move. FM Uku Valner (Estonia, 2243) became a contender for first place midway through the tournament, and he managed to keep this positive momentum until the very end. He won the first ten games before finally suffering his first loss in game 11. He finished strong defeating his opponent in the final game. Valner's final score was 11 out of 12 points, which allowed him to clear his closest rivals by as much as two points.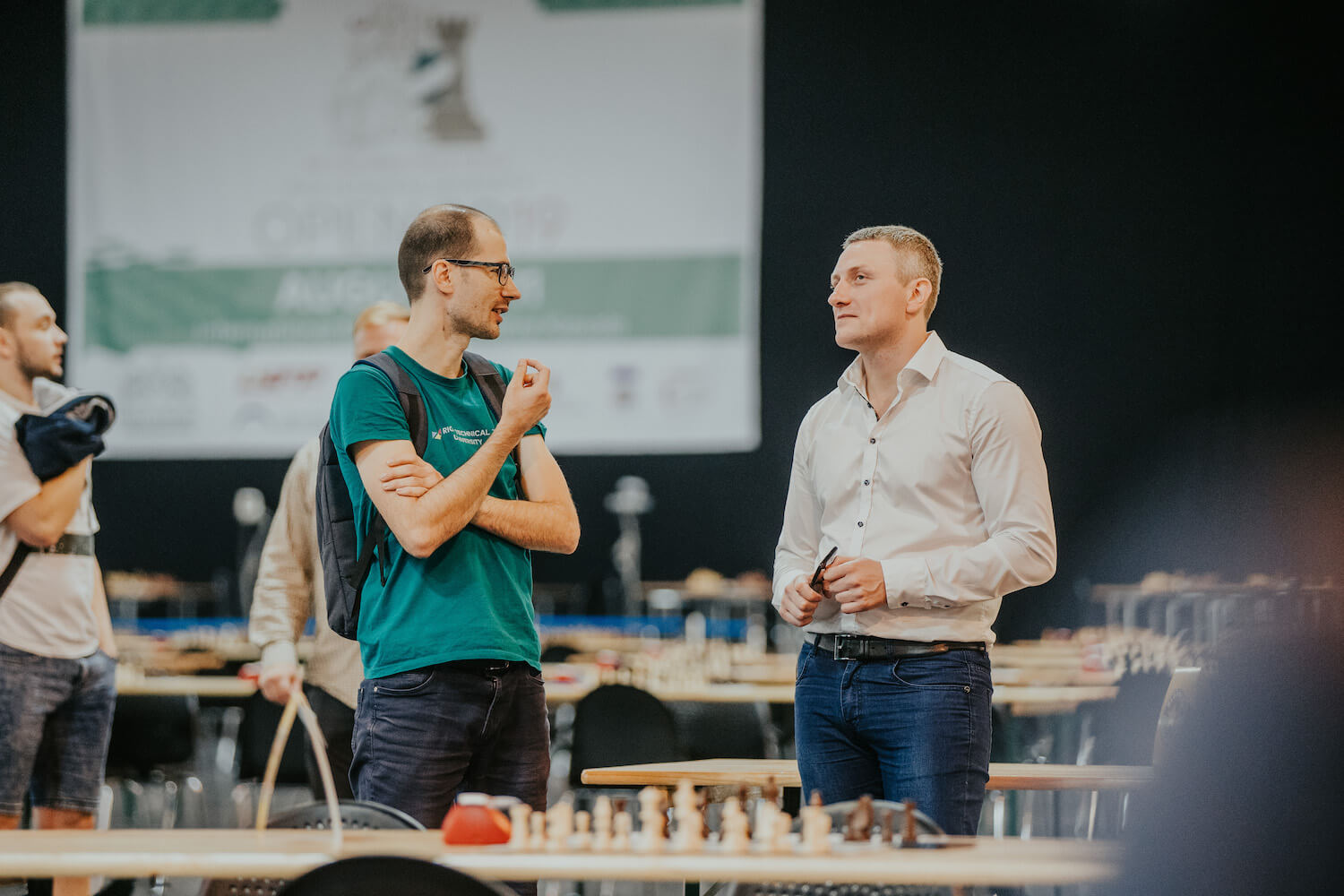 With Valner taking first place, the fight for second place was very intense with 5 players achieving an equal score of 9 points each. The following players finished in the top six after Valner: Ivo Šnore, Pāvels Stašņevs (2021), Toms Bude (1636), FM Nikolajs Katišonoks (2182) and Ņikita Pavlovs (1864).
All participants, results and places are published at https://chess-results.com
Special guest, Hungarian and American Women's World Champion and Grandmaster Susan Polgar also attended the RTU Open festival. She expressed some interest in the game and was seen taking a picture near the poster of the Dice Chess tournament before later writing on her Facebook page, "I just learned something new from Andra Cimiņa. I'll try Dice Chess soon! "
All in all, the tournament was a great success – receiving a broader international profile, and someone new will learn to play Dice Chess, which the organisers and the federation are very happy about.