The first Dice Chess tournament was organized by the Latvian Dice Chess Federation and was held at the Riga Chess School (RCS) on Sunday, January 12th. FM Valdis Troņenkovs, one of the RCS coaches, was the chief arbiter.
Dice Chess is getting more popular, and the tournament brought together 61 participants, many of whom were titled and well-known chess players in Latvia. The players included FM Matīss Mustaps (2370), former Latvian blitz and rapid champion, and IM Vladimir Sveshnikov (2353), former Latvian classical chess champion. The majority of the participants are current students of the Riga Chess School.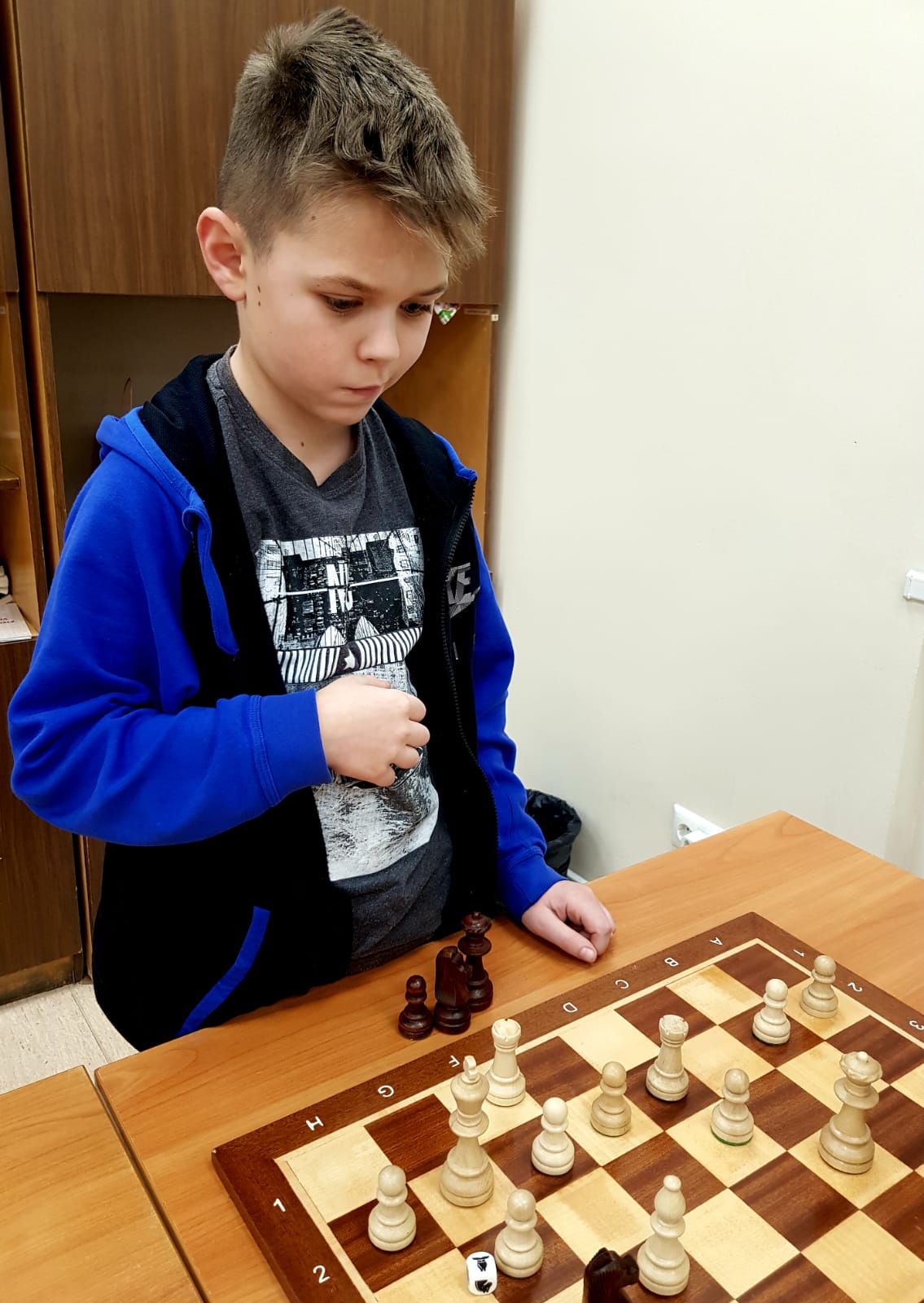 The competition included a prize fund of € 160 (plus various prizes) and consisted of six double rounds (12 games each) with a time control of 5 minutes per game plus 5 seconds per move for each side.
The winner of the tournament was Aleksandr Briker (1950), an 18-year-old student of the RCS. With 9.5 points out of 12, he secured first place one round before the end. Strangely enough, he lost both the first game of the tournament (to Pjotr Daineko) and the last one (to Mihail Gutman). He had nine wins and one draw in between.
The fight for the podium was especially tough, because seven (!) players finished with 9 points. Second through seventh places were awarded to players in the respective order: Vadim Bolsakov (1930), Emīls Tabors (1486), Mihail Gutman (2132), IM Vladimir Sveshnikov (2353), Artis Auziņš (2062), Edgars Ungurs (2108), and Kirill Bogdanovic (1675).
The original standings and results can be found at the following link.
Although this was only the first Dice Chess tournament at the Riga Chess School, such tournaments will be organized again. The organizers, participants, and representatives of the school were satisfied with the tournament.  The tournament turned out to be an interesting adventure, and overall, a pleasant competition for all the players.