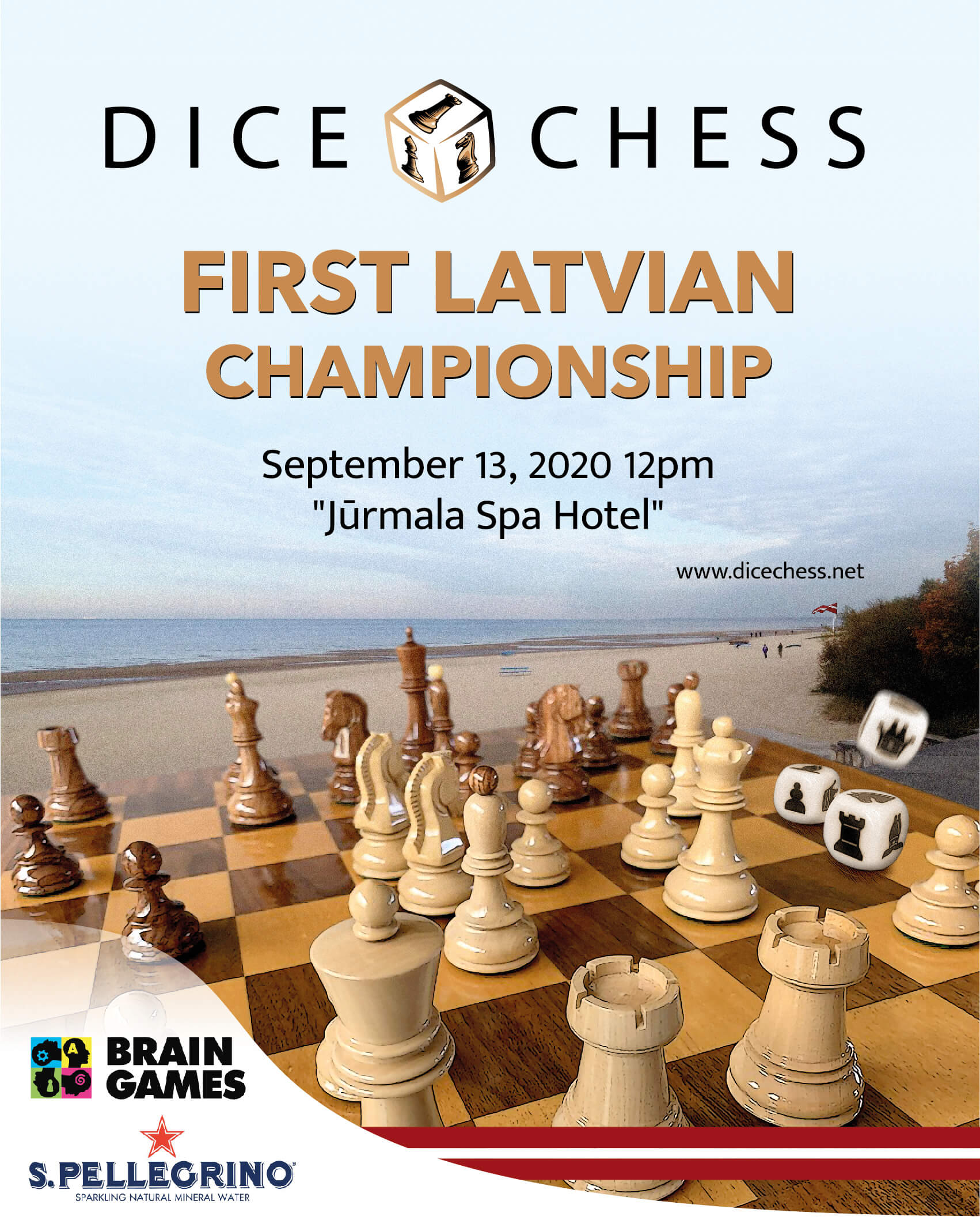 We invite you to our first Latvian Dice Chess Championship 2020! It is a unique and exciting chess spinoff, in which an element of luck is presented by three dice.
The game has its own ancient history formed in India and Persia somewhere around 6th century AD. Then it used to be called "Chaturanga" that transformed throughout ages and is called Dice Chess nowadays.
The event will take place at 12pm on September 13th at the "Jurmala Spa Hotel." Winners will be awarded various gifts and money prizes.
Looking forward to seeing everyone there!
To register for the tournament, please contact:
•The tournament organizer Vladimir Sveshnikov at +371 29830833 (sveshnikov@dicechess.net)
•The main tournament director Alberts Cimins at +37128804664 (alberts.cimins@inbox.lv).