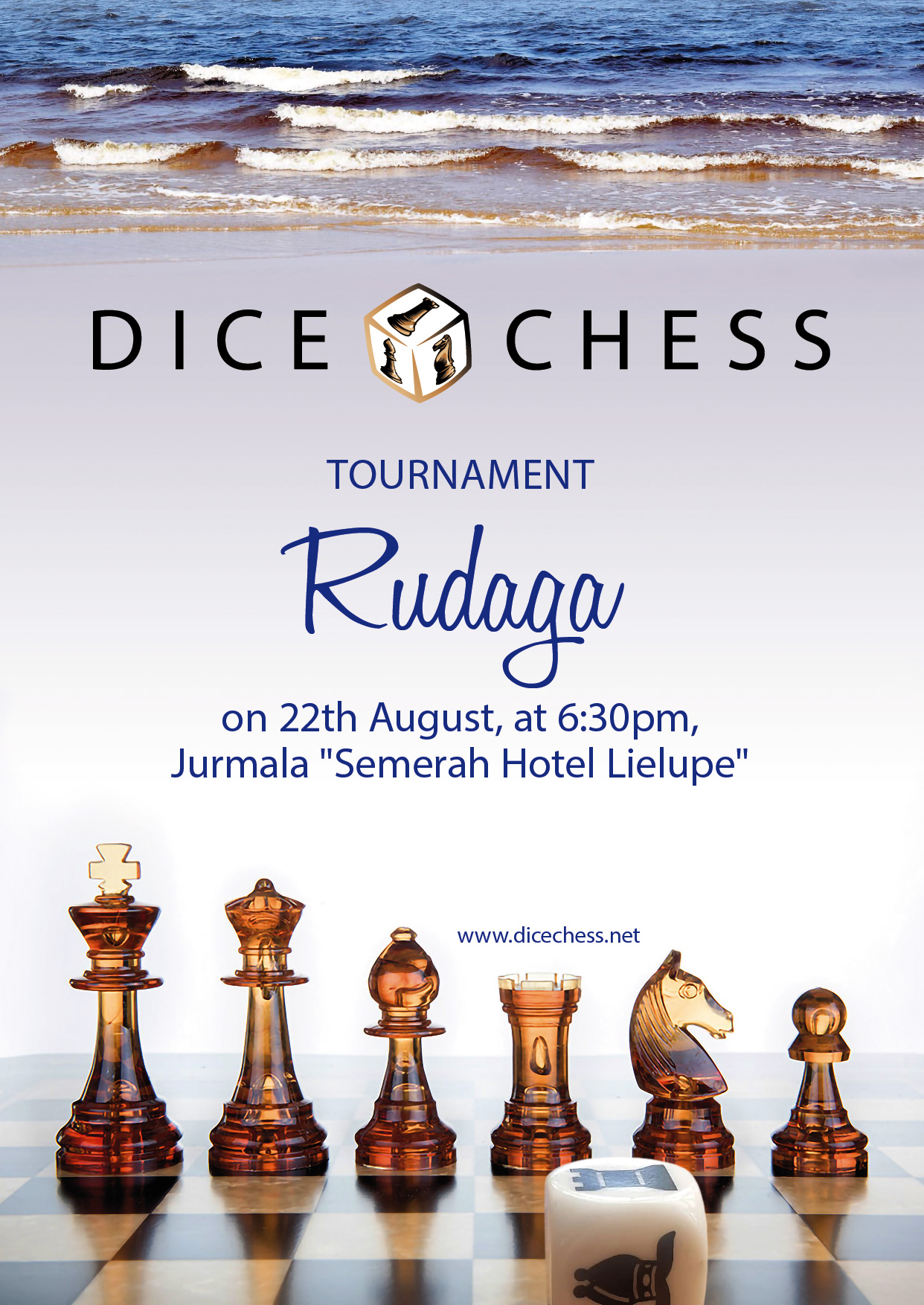 The next Dice Chess tournament will take place within the international chess festival "Rudaga".
The event will take place in "Semerah Hotel Lielupe", Jurmala. We look forward to seeing you on 22 August at 18:30. Winners will be awarded various gifts and money prizes.
Requests:
• At tournament organizer Vladimir Sveshikov +371 29 830 833 (vladimirsveshnikov@yahoo.com);
• At the Chief Judge Valdis Tronenkovs +371 29 682 364 (e-valdis@inbox.lv);
• At the tournament venue.
See you in sunny Jurmala!